ces 2022
Vuzix Shield Unveiled

CES 2022 was an event unlike any other. The Vuzix team was on hand to help CES audiences experience Vuzix Shield™, our long-awaited safety smart glasses technology, for the very first time.
The response was overwhelming: there's no other binocular waveguide smart glasses on the planet that compares with Vuzix Shield!
Read updates from Day 1 and Day 2 below.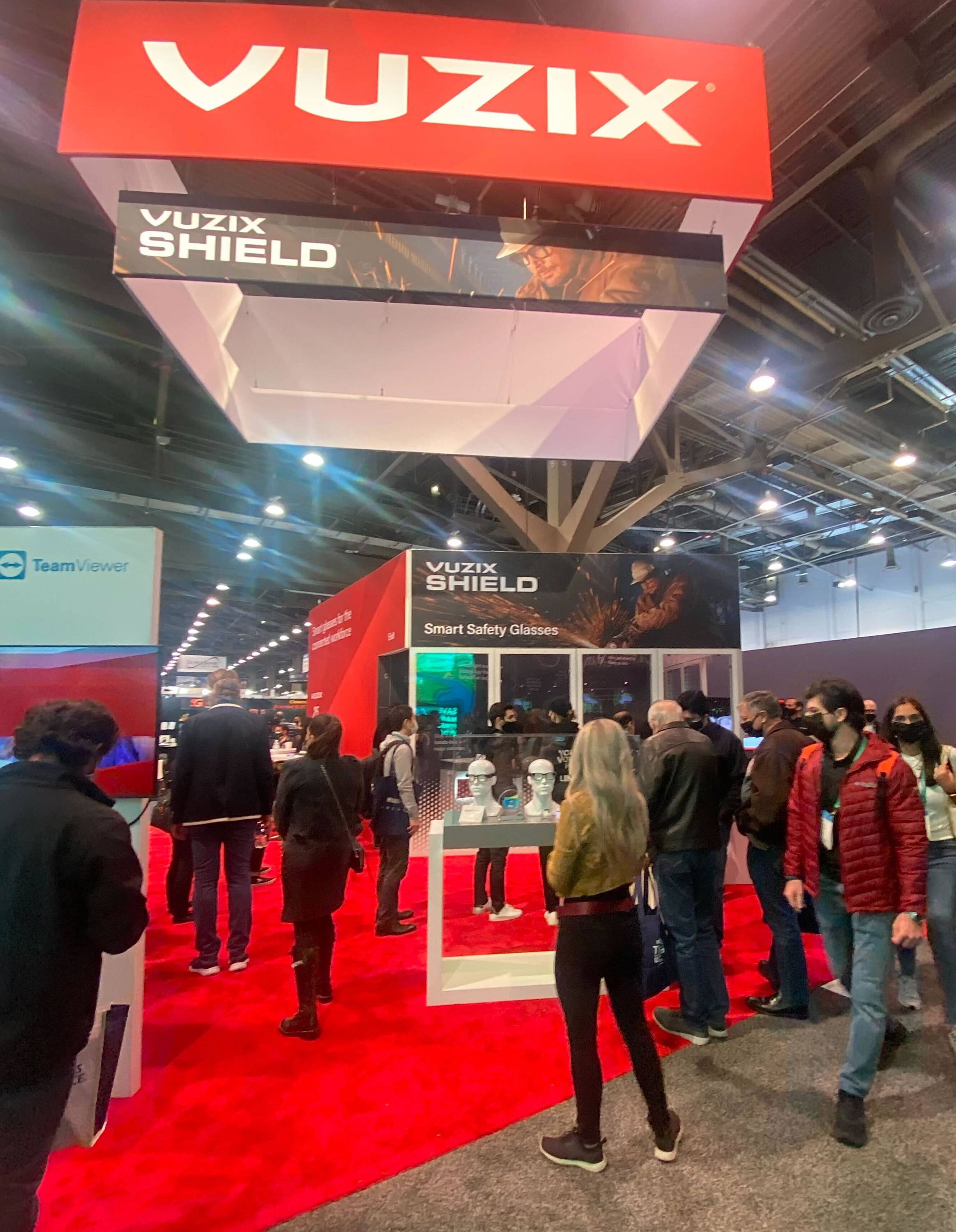 ---
CES ROUNDUP FROM THE BLOG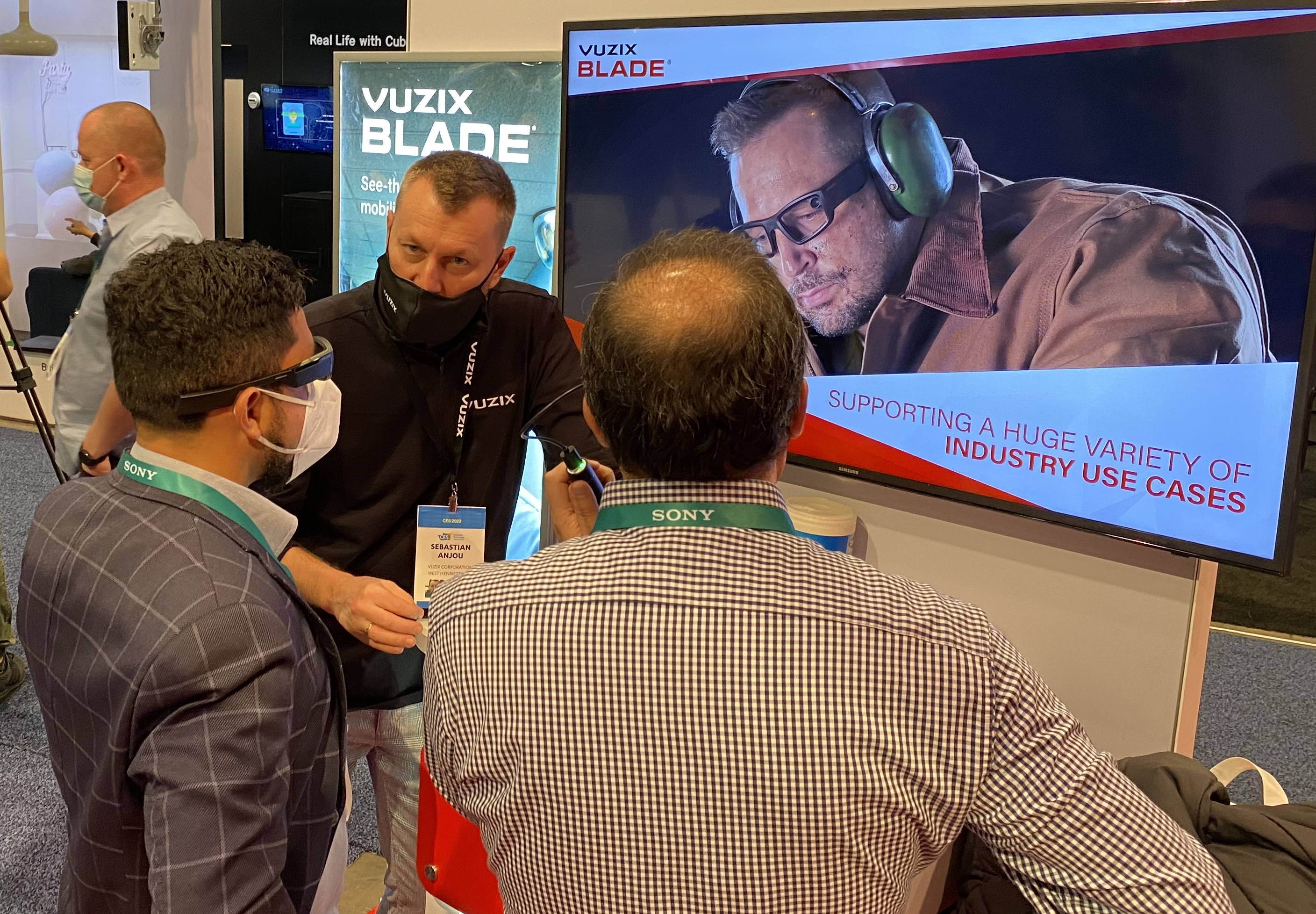 Let's give it up for day 1 at CES! 👏 Over the years, Vuzix has strived to always deliver on innovation. Without a doubt, CES 2022 has proven to be our top performing year thus far....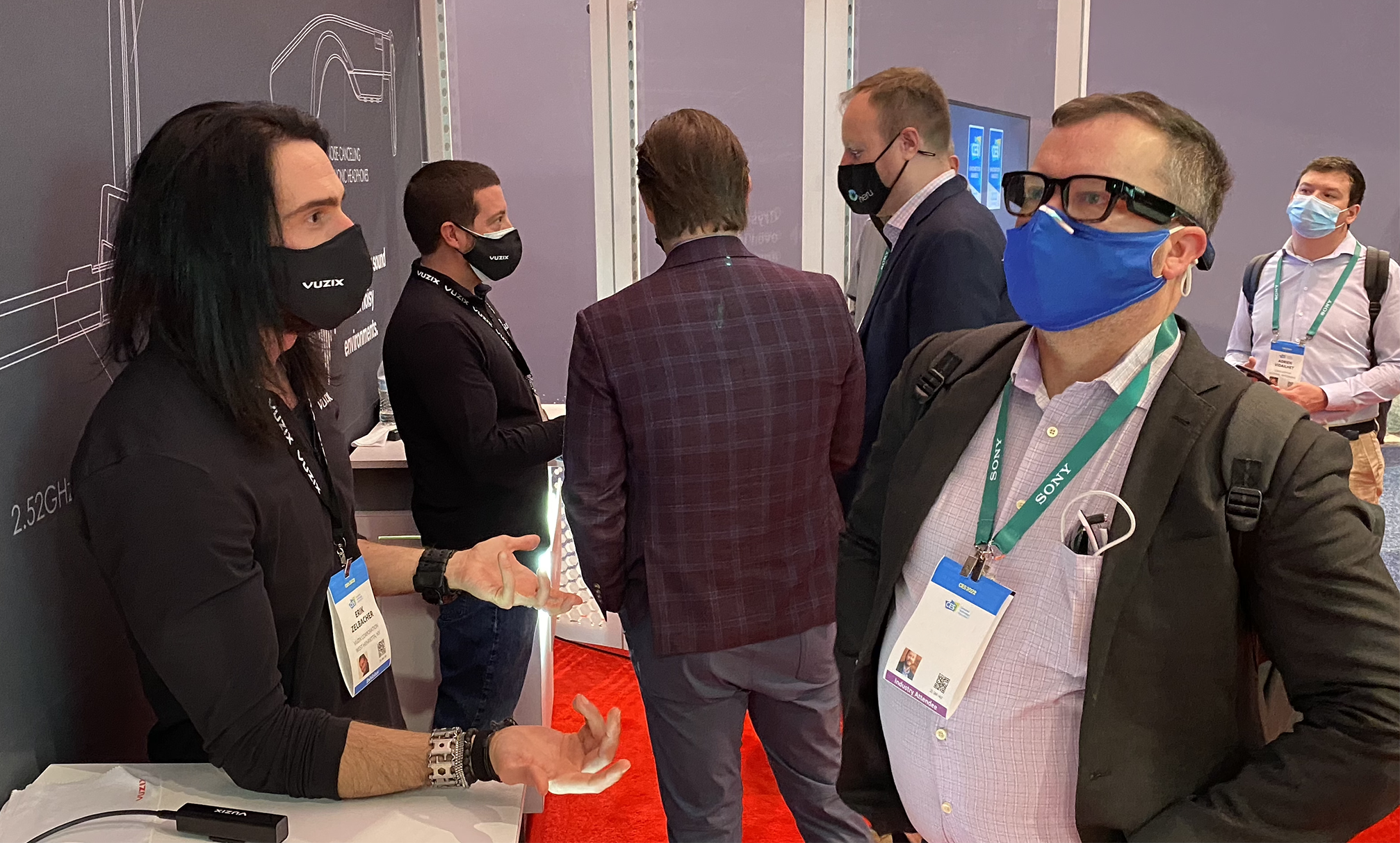 The metaverse meets the real world at CES, and Vuzix is at the heart of it. Why? Because we're making real to people, in a practical sense, how they can connect with the metaverse...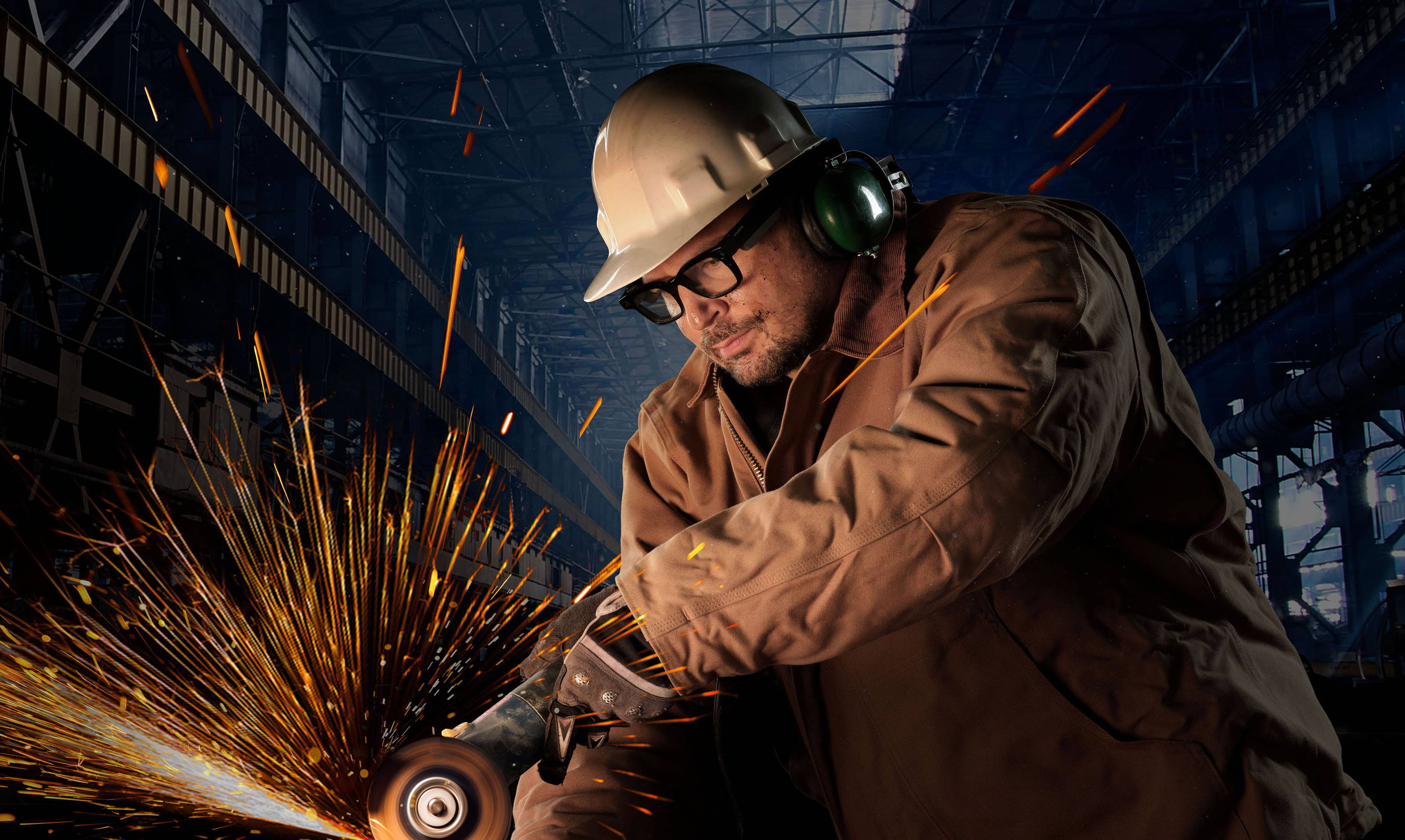 It's the power and performance Vuzix is known for, combined with a sleek, comfortable and totally wearable form factor. Trust Vuzix to keep you safe and connected at work without standing out in a crowd. Want to see for yourself? Try on a pair in our booth, or schedule a private demonstration via the form below. Spots are limited so don't wait!
Vuzix & CES: A long tradition
18 years of consecutive awards
This year, Vuzix Shield was honored the categories of Computer Peripherals & Accessories and Portable Media Players & Accessories. But our history of earning awards at CES stretches almost back to our beginning.
For 18 consecutive years Vuzix has been earning awards for innovations in the smart glasses industry. In fact, we've been manufacturing proven, in-market AR solutions for longer than most of our competitors have been in existence.
It's no wonder Vuzix is tried-and-true market leader for smart glasses. Come visit us at CES to learn more.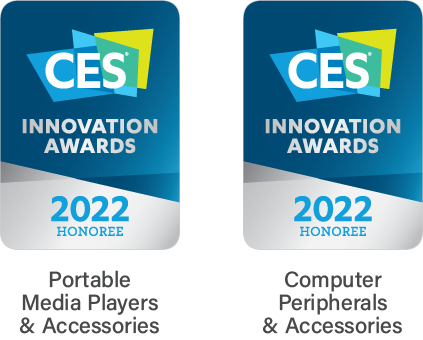 "If CES ever brews up a Lifetime Innovations Awards Achievement Award (LIAAA), Vuzix will be in the running."
- HealthTech Insider
Read the Full Story
Featured Partners at ces 2022

Vuzix smart glasses are lightweight and comfortable enough to attach directly to a pair of standard eyeglasses with Fielmann mountings.
Digitalize and streamline processes for frontline employees in desk-free workspaces with AR-guided solutions using Teamviewer Frontline on Vuzix smart glasses.

Qualcomm's 8 core CPU powers Vuzix smart glasses.

Vuzix is advancing powerful AR experiences with Verizon's 5G Ultra Wideband service and edge compute platform.
Want to learn more about vuzix Products and partnerships?
Learn how easy it is to integrate Vuzix smart glasses into your workflows so that you can improve quality, streamline production, and reduce costs.